Dental Implant
Frequently Asked Questions (FAQs)
---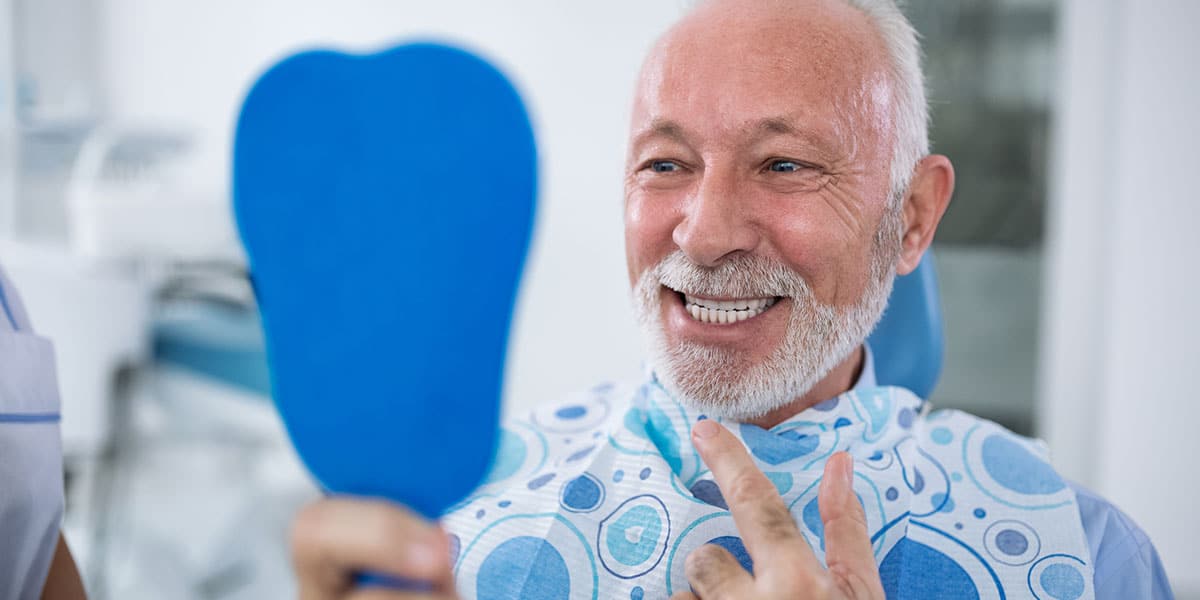 ---
How do dental implants work?

For most people that need false teeth, they find that bridges and dentures are uncomfortable. Implants are fused to the jawbone, and provide stable support for an artificial tooth or teeth. Dentures or bridges can be mounted to implants so the won't slip or shift, causing them to be more comfortable. Another advantage is that implants make it easier to speak and eat. Dental implants feel more natural than regular dentures and bridges.


---


For dental implants to be a choice, a person will need to have healthy gums and bone support for the implant to be fused to. When you get implants you need to make sure that you are keeping them healthy and visit the dentist on a regular basis for oral hygiene to have a long-term success of your dental implants.

What are the two types of implants that are the safest and most popular?

Endosteal implants, these are implanted surgically into the jawbone. This procedure needs two different surgeries, the second surgery is done to connect the post of the dental implant. This surgery happens once the gum tissue from the first surgery has healed. During the second surgery an artificial tooth, or teeth in some cases, is then attached to the post, one by one. In some procedures which involves multiple teeth to be implanted a bridge or denture may be used to group multiple teeth.


---



Subperiosteal implants: This procedure consists of a metal frame that your dentist fit into your jawbone, just below the gum tissue. Once your gums heal, a second procedure is then performed, and the frame is then fitted to the jawbone with posts that are placed to the frame. Implanted teeth are then mounted to the posts.

Why choose dental implants?

Most Americans choose Dental Implants for the following reasons:

Preserve Facial Structure

Help Keep You Looking Younger

Allow You to Eat What You Want

Obtain a Life-Long Solution

Improve Quality of Life


Save Healthy Teeth

What are the advantages of dental implants?

Dental Implants are supported by a post in your jawbone, the same as a root supports a natural tooth.


Dental implants can be used to replace one tooth or many teeth.


Dental implants can restore efficiency, so you can enjoy all your favorite foods without any pain.


Dental implants can prevent the embarrassment of having missing teeth.


Dental implants can allow you to speak properly and without the embarrassment of dentures falling out of place.

Dental implants can never get cavities or be sensitive to different temperatures.


Dental implants eliminate compromise of harming adjacent teeth, like when fitting a bridge between two teeth.

What are the disadvantages of dental implants?

The process can take time and has to be completed in steps.


Two surgeries are necessary to complete the process.


There is a real chance that an implant could become loose and need replacement.



Insurance companies do not cover most of the dental implant process.


Do dental implants need particular care?

Dental Implants are like natural teeth. You would care for them the same way as you would if you had your actual teeth. You would still be required to visit your dentist for professional cleaning 1-2 times a year. During some of these regular check-ups you may be required to get the bite of your dentures re-evaluated, and adjustments will need to be made. During this evaluation, your dentist will use x-rays to ensure that the implants are maintaining their bone structure.
---