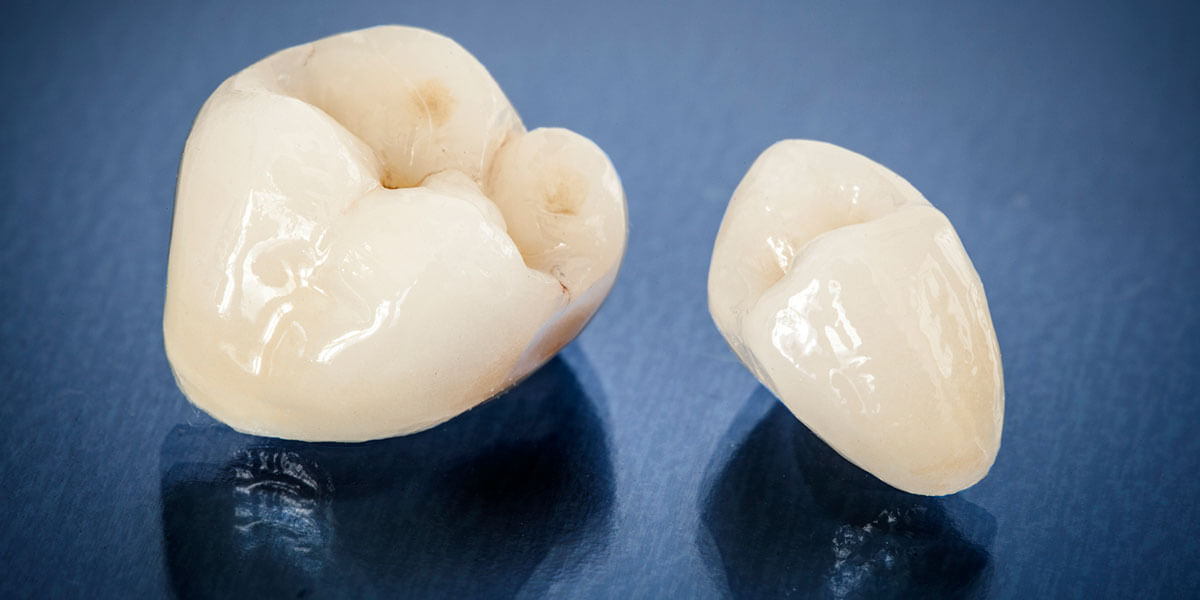 ---
Glassman Dental Care provides dental crowns on the Upper West Side of Manhattan. Call us today at 212-787-4860 to schedule an appointment.
Dental crowns serve many purposes in dentistry. They can be attached to dental implants to replace a single tooth; they act as supports for dental bridges; they restore a tooth after root canal treatment and repair teeth that have suffered damage from dental trauma, wear, and decay. When you choose Glassman Dental Care for your crown, you can be assured a crown of the highest quality, custom-crafted just for you.
---
The Dental Crown Process
---
The first step in getting a crown is coming to our office for digital impressions. Unlike the impressions that use messy, uncomfortable impression material, digital impressions are completed in a matter of seconds and produce a more accurate model of your teeth and bite. We use this model to design your crown in such a way that it replicates the shape, size, and function of your natural tooth so you can bite comfortably without your crown interfering in how your teeth interact.
Your tooth is then prepared for your crown by removing areas of damage and decay. Another set of impressions is taken to ensure that your crown fits onto the prepared tooth. A temporary crown will be placed to protect your prepared tooth from damage while your final restoration is being fabricated. Once the crown is ready, it is bonded to your tooth, where it can last a lifetime with proper care and good oral hygiene habits.
---
Types of Dental Crowns
---
During your consultation, we'll help you select the best crown for your needs. Options include:
---
Ceramic
---
 Ceramic crowns are commonly used for the teeth that are visible when you smile. Because they're made with a porcelain-based material, they blend in naturally with the rest of your teeth.
---
Porcelain Fused to Metal
---
These crowns marry the benefits of metal and porcelain, offering a natural appearance with added strength and durability.
---
Gold Alloys
---
These are the strongest option available for dental crowns, although they are not as aesthetic as ceramic and porcelain fused to metal. They are well-suited for patients who grind their teeth at night and need a crown with resistance to wear.
---
Base Metal Alloys
---
These crowns are strong, durable, and resistant to corrosion. They are a common choice when there is insufficient existing tooth structure available to support other types of crowns.
---
Frequently Asked Questions About Dental Crowns
---
How long do dental crowns last?
The lifespan of a dental crown depends on your oral habits, maintenance, and the material used for the crown, but with good care, it's not unusual for crowns to last decades or even a lifetime.
Is it painful to have a crown put on your tooth?
No, there's no pain involved in getting a dental crown, as your tooth and the tissue surrounding it will be numbed while it's being prepared. After your procedure is complete, you may experience some mild sensitivity.
Is a crown better than a filling?
A crown is better than a filling when a tooth has extensive damage. Using a filling in such circumstances can leave a tooth susceptible to fracture and decay.
What is the difference between a cap and a crown?
Cap and crown are simply two different words for the same type of restoration. The term cap comes from the fact that dental crowns cover over your natural tooth.
What is the best type of crown?
There's no one-size-fits-all answer to this question. Different teeth have different needs, and patients all have their own preferences too. We take a customized approach to dentistry and work closely with each of our patients to determine the best type of crown for their circumstances.
Call 212-787-4860 to schedule your appointment.