Preventive & Restorative Dentistry
---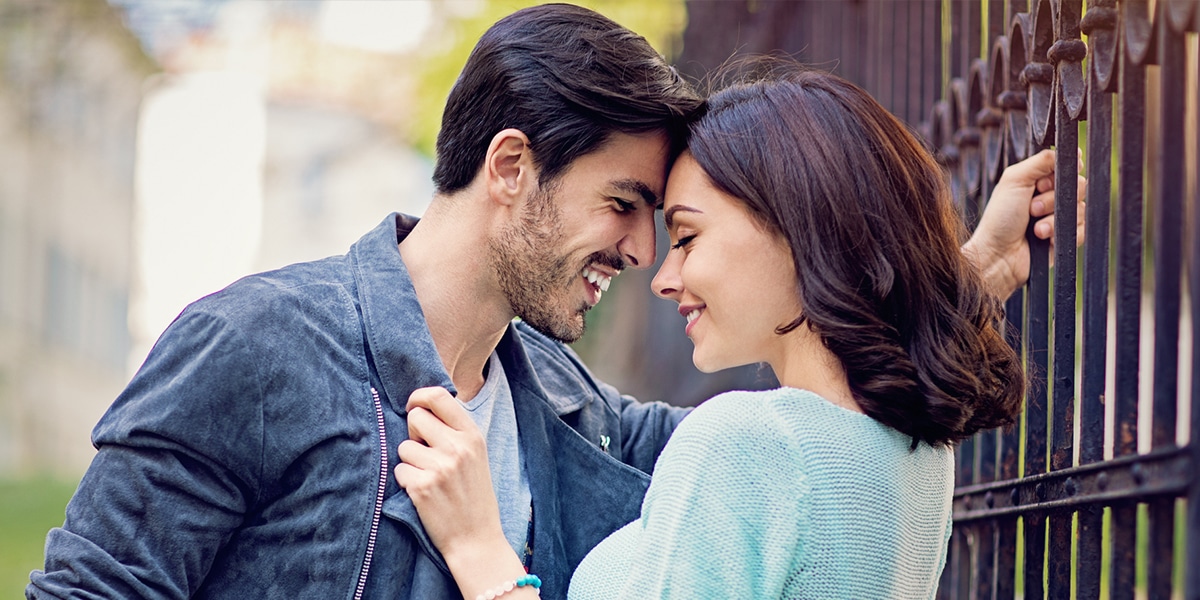 ---
Preventive and restorative procedures can reduce or eliminate the need for additional dental work in the future.
---
These procedures help protect both oral health and overall health while improving the appearance of the patient's smile. Being able to properly chew food and having correct bite alignment affect a patient's health in ways that go beyond just a smile.
---
Comprehensive Oral Examinations and Cleanings
---
An oral examination is a visual inspection of the mouth, head, and neck, performed to detect abnormalities. Radiographs allow for a more complete examination, helping the doctor to detect cavities, problems in existing dental restorations, gum and bone recession or other abnormal conditions within the mouth, head and neck area.
A dental cleaning is the removal of dental plaque and tartar (calculus) from the teeth. Specialized instruments are used to gently remove these deposits without harming the teeth.
Root Canal Treatment
---
Many people have suffered from problems which require root canals in New York recently. The type and quality of the food we take in has a lot of effect on the health of our teeth. Today, people take in a lot of processed, unnatural food which has made tooth decay a common problem. 
---
Tooth Colored Restorations
---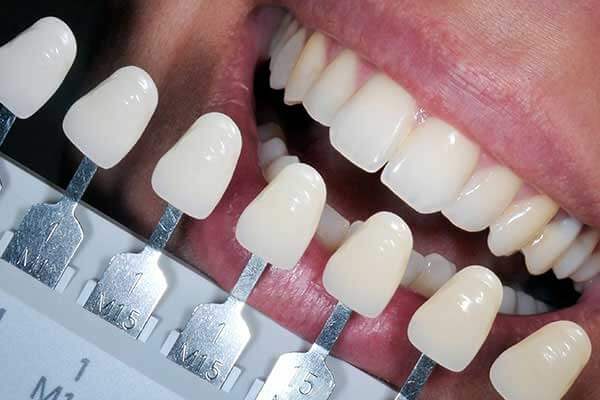 ---
Tooth colored restorations use tooth-colored material to restore teeth with cavities and maintain a natural appearance. Such restorations can be used in instances where much of the tooth structure has been lost. 
---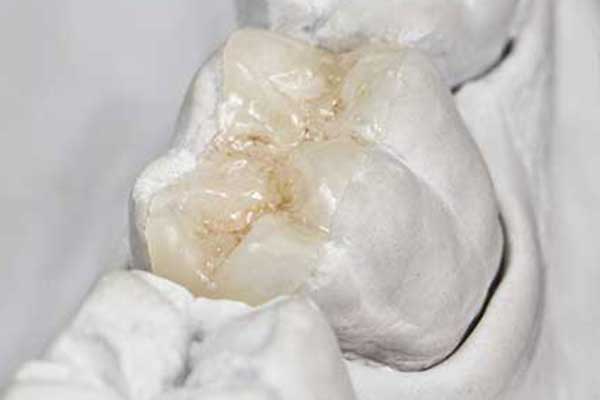 ---
An inlay or onlay is a partial crown restoration that can be placed when there is not sufficient tooth structure to support a filling but enough tooth structure left that a full crown is not needed. Inlays/onlays are made of porcelain or gold, and they aesthetically and functionally replace the missing tooth structure.
---
---
A crown is a dental restoration that completely covers the outside of a tooth that is cracked, broken, worn down, or severely decayed. Dental crowns are usually completed in two visits. During the first visit, the tooth is prepared (shaved down) and an impression is taken. A temporary crown is placed while the permanent crown is fabricated. During the second visit, the permanent crown is carefully fitted and then cemented into place.
---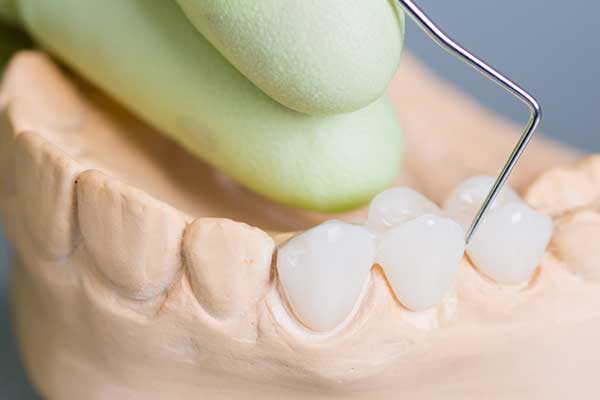 ---
A bridge can replace missing teeth without the use of a denture or dental implant. A bridge is composed of two crowns and a replacement tooth or teeth. Crowns are typically placed on the teeth on either side of the space, with the fabricated tooth or teeth attached in between.
For multiple missing teeth, an implant may be used to anchor the bridge.
---
Dental Implant Restorations
---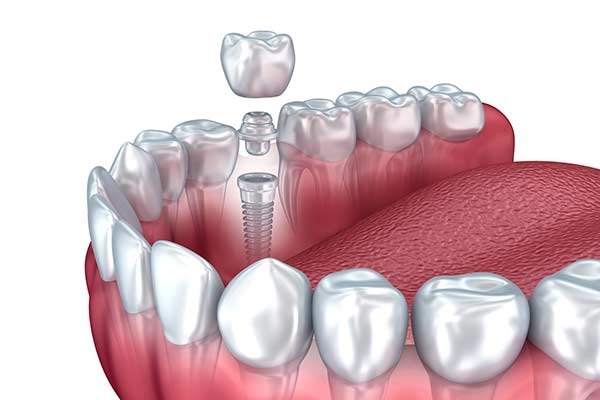 ---
Dental implants are composed of three pieces: a small screw made of a biocompatible metal called titanium, an abutment which connects the screw and the final restoration, and the final restoration. The screw, which is placed in the jawbone, acts as a replacement for the tooth root, providing a strong foundation for fixed or removable replacement teeth. The screw begins to fuse with the bone over the course of a few months. After the fusing process, known as osseointegration, the abutment is inserted into the screw to allow for the permanent attachment of the restoration.
---
Dentures
---
A denture is a replacement for multiple missing teeth within the same (upper or lower) arch.  A denture differs from a crown or bridge in that it does not rely on an existing tooth structure, and it completely replaces the missing teeth.
There are several different types of dentures:
Full or Partial
Removable or Fixed
Traditional or Implant-Supported