Braces vs. Invisalign? Pros and Cons
---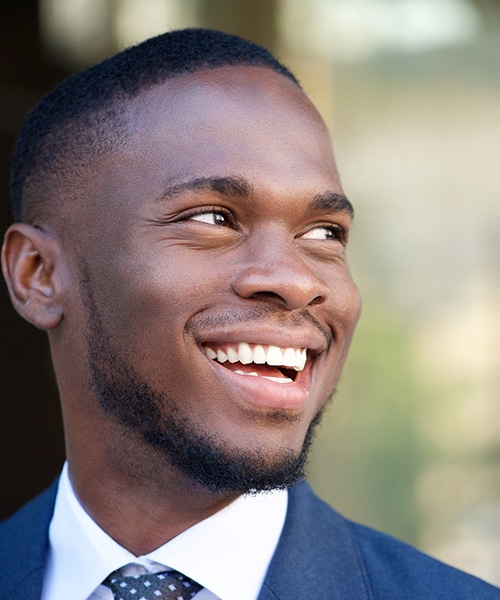 ---
Pros and Cons of Invisalign
---
Studies show that a staggering 65% of teenagers and adults suffer from some form of tooth misalignment, yet many shudder at the thought of wearing braces. From school bullies to corporate colleagues to your own self-esteem, there are many elements that might inspire you to consider the alternative option of Invisalign® invisible braces.
Braces vs. Invisalign® has been a prominent dilemma for individual young and old since the inception of Invisalign® in 1997. Throughout the last 20 years, it has propelled orthodontics to new heights with its innovative ability to straighten teeth without anyone knowing. All eyes are drawn to your smile, not your braces! However, Invisalign® is not one-size-fits-all and you ultimately do not want to have to straighten your teeth twice. If you are debating whether to straighten your teeth with traditional braces or to use the advanced techniques of Invisalign® invisible braces, find out the pros and cons of Invisalign® outlined below.
---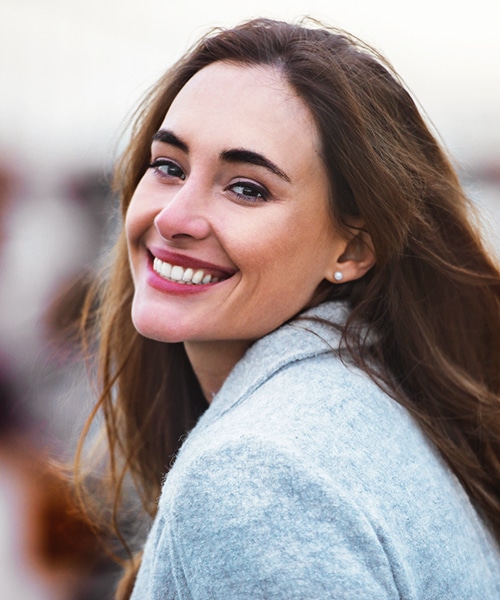 ---
The numerous advantages that Invisalign® has over traditional braces include:
---
The aligners are 100% removable for meals, brushing, and flossing.

Food does not become caught in the aligners, thereby preventing embarrassment and tooth decay.

The aligners are made of translucent plastic and hence are virtually invisible.

The aligners can be easily rinsed with lukewarm water.

You are able to eat anything you wish, including hard or sticky foods, as well as maintain a proper diet.

Treatment must be ongoing for 22 to 24 hours per day, with total time ranging from a mere 9 to 15 months.

Follow-up visits to the dentist are required only once every 4 to 6 weeks.

There are no wires to irritate the cheeks and gums or cause mouth sores.

With the BPA-free composition of the aligners, your mouth is safe from harmful toxins.
---
Unfortunately, there can also a few cons to Invisalign® treatment, including:
---
Treatment success depends entirely on the patient, as not wearing the aligners will inhibit progress.

It may not be effective when significant tooth movement is required, the primary source of the concern is the back teeth, or when bridgework is present.

The cost of treatment can reach an excess of $5,000, depending on your individual situation.

There may be some discomfort or pain from the aligner-induced tooth movement.

Aligners may become misplaced, leading to additional costs for replacement.
---
Why Are Celebrities Turning to Invisalign®?

Behind all the fame and fortune of being a celebrity lie the nearly insurmountable demands of being in the spotlight every minute of every day. Be it while filming a movie, walking the red carpet, or simply going out to lunch, letting your smile slip for even a second is out of the question. Hence, straight teeth in a beautiful smile is an essential element of a celebrity's appearance.


---

You might often forget that celebrities are humans just like you, and they experience the same dental problems as the general population. With the introduction of 

Invisalign

®, celebrities and average individuals alike can achieve perfect smiles without the bulky, unsightly metal braces. The comfort of wearing Invisalign® aligners and the benefit of snacking control not only allows you to smile on demand but also helps you maintain a great full-body appearance.

---

Dr. Glassman is an NYC's Invisalign® Elite Provider and top-rated celebrity dentist. He has worked with countless actors, singers, models, and famous film and movie executives on crafting beautiful, award-winning smiles with substantial improvement to both form and function. With Invisalign®, being in the spotlight in front of millions of people will never be a problem!

Invisalign® is the Clear Winner over Traditional Braces

With the pros far outweighing the cons, Invisalign® is the clear winner over traditional braces. However, it is critical to consult with a qualified dentist like our own Dr. Steven Glassman to determine whether Invisalign® is indeed the right solution for your distinct malocclusion case.


---

If deemed appropriate for correcting your smile, Invisalign® grants you the power to live your life to the fullest. Although the removal of aligners for every meal may be deemed a hassle, you will be pleasantly surprised to discover the added benefit of weight loss, as you are discouraged from snacking throughout the day. Furthermore, brushing after every meal means improved dental health and a brighter smile during treatment.
To learn more Invisalign®, please click on any of the following links relating to Invisalign® clear aligners:
---
We look forward to seeing you smile!
---