DSDApp™ Digital Smile Design
---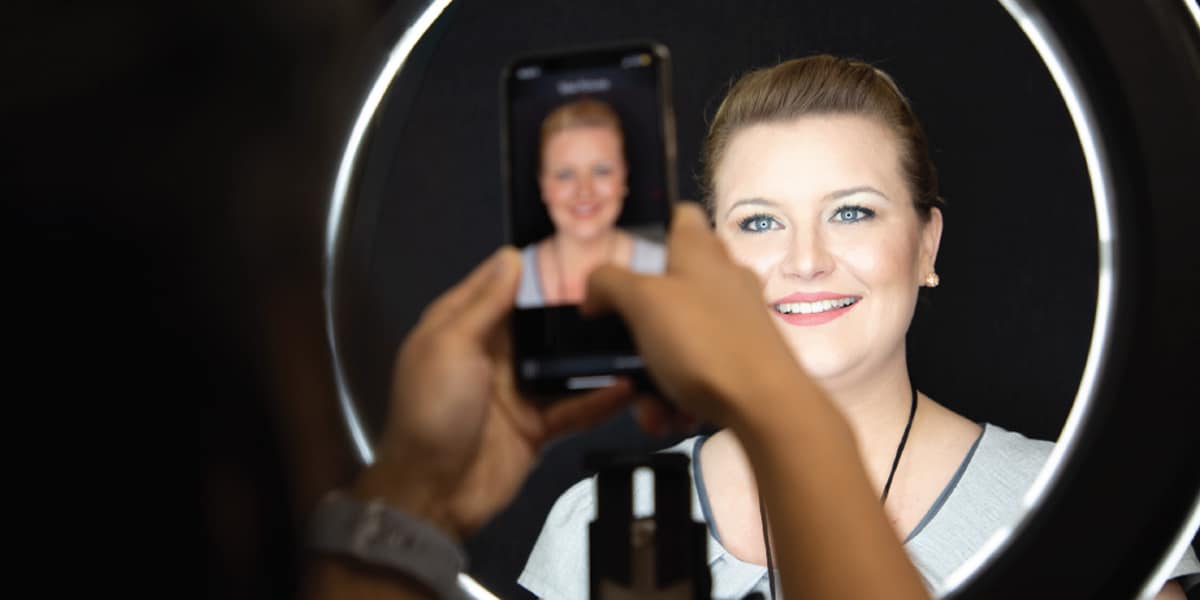 ---
Much more than a smile design mock-up, the Digital Smile Design Concept allows Drs. Glassman to provide the highest level of dentistry excellence to our patients. It facilitates communication by involving the patient in the process of designing their new smile and by providing the opportunity to view the finished smile before treatment has even begun. 
Learn more about Digital Smile Design and the DSDApp® below or request an appointment to give it a try today!
---
Step 1
---
Using the DSDApp, we will capture a frontal facial smiling photo using the DSDApp and then mathematically calibrate that image using reference points and analyze your facial aesthetics to create a harmonious facial flow. Scroll over the photo to see how we calibrate your smile!
---
Step 2
---
Using both gingival and incisal reference lines, the DSDApp technology can be use to adjust the proportions and position of your smile to create the most aesthetic smile frame for your facial symmetry. Scroll over the photo to see how the lines can be adjusted to perfect your smile!
---
Step 3
---
Once the optimal smile frame has been created, we can select and adjust the shapes of your teeth for a more uniform smile line. In this final step, we will also use the DSDApp technology to make adjustments to the color of both the teeth and gums to create the most aesthetic smile for your face.
---
Your New Smile is Ready to View!
---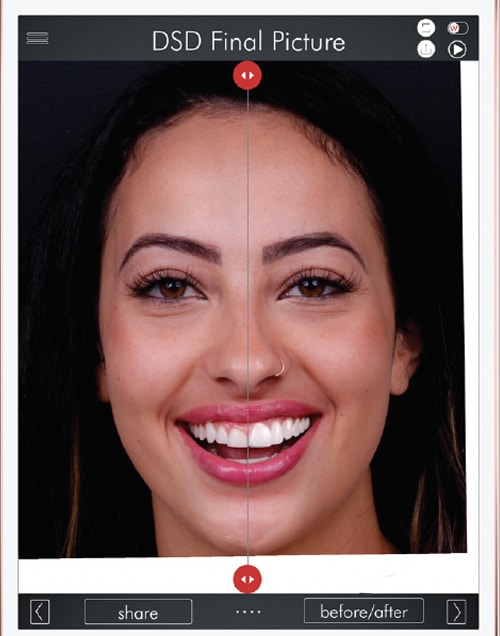 ---
***All content and images were provided by DSDApp™
---